2019
Monitors, cables, films
Film length 4 minutes 37 seconds
Dimensions variable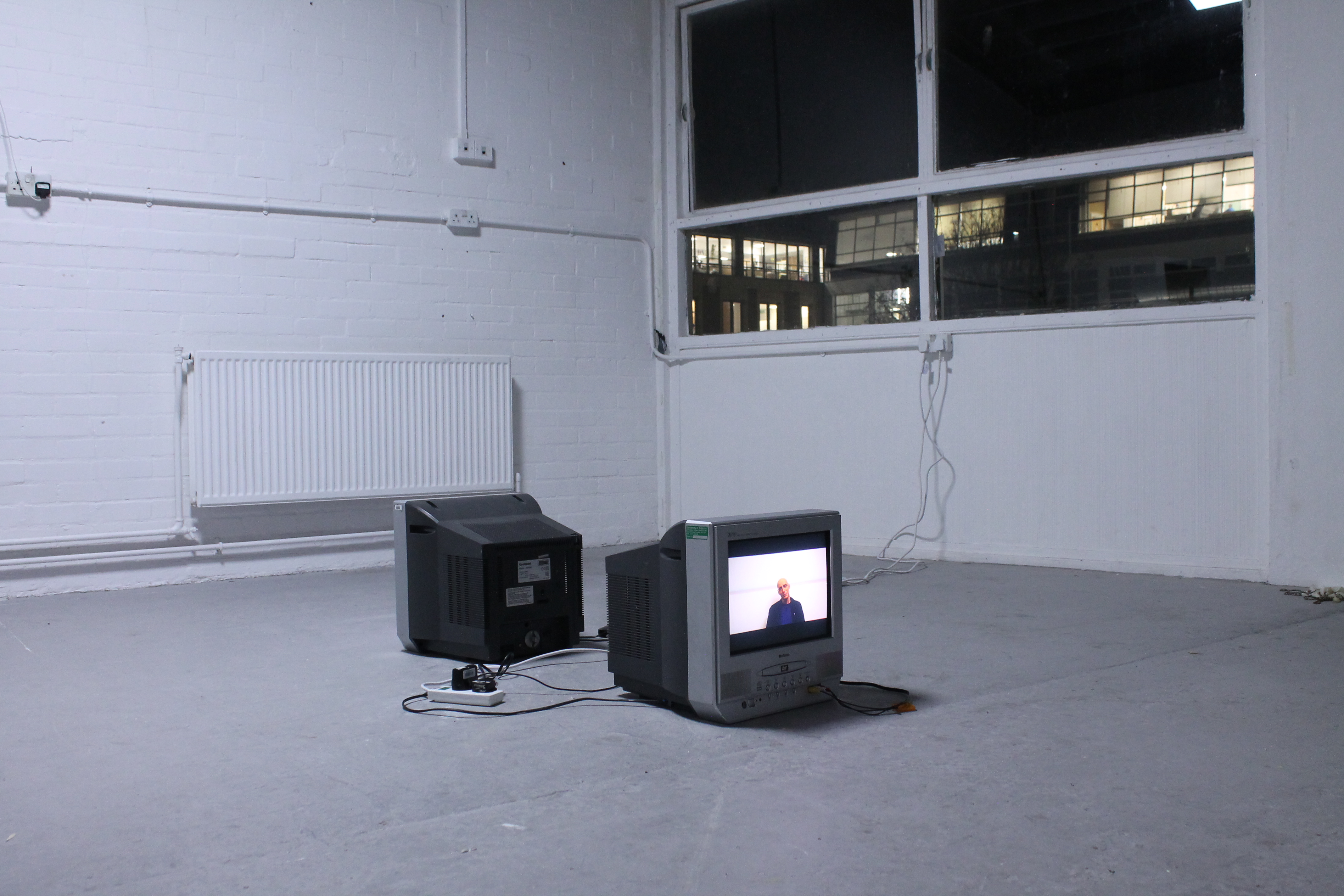 Lapse balances on the hinges between imagined experience and lived experience .Within this work, one monitor presents my Mother, as she discusses her own experience of being a carer to my Father, who has cancer. The other monitor shows my Father, as he reacts to my Mother's description of her experience of his illness. There is no sound from his monitor, instead it is my Mothers voice which narrates his changing expression. Lapse explores transitional relationships, the reliance on an 'other', the care and time taken by that 'other' and the self sacrifice that this entails. The layout analyses and suggests to the viewer the absence of communication that often exists in these situations - in this instance, as a result of each party not wanting to upset the other.