2018
Steel, aluminium, wood, light, mattress, pillow, pillow case, sheet, bed spread, soil, plants, projector and film
Film length approximately 3 minutes looped 165 cm x 130 cm x 70 cm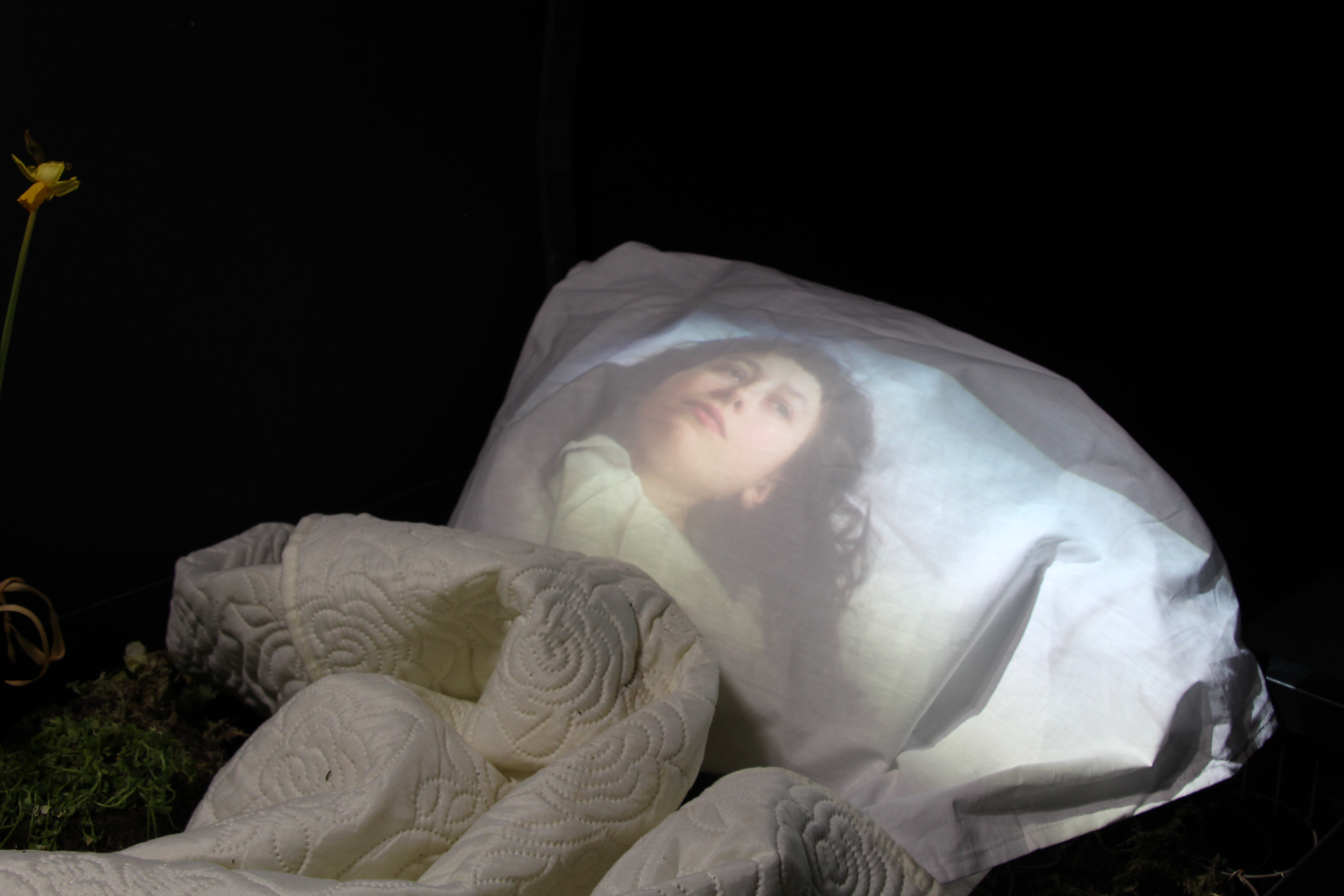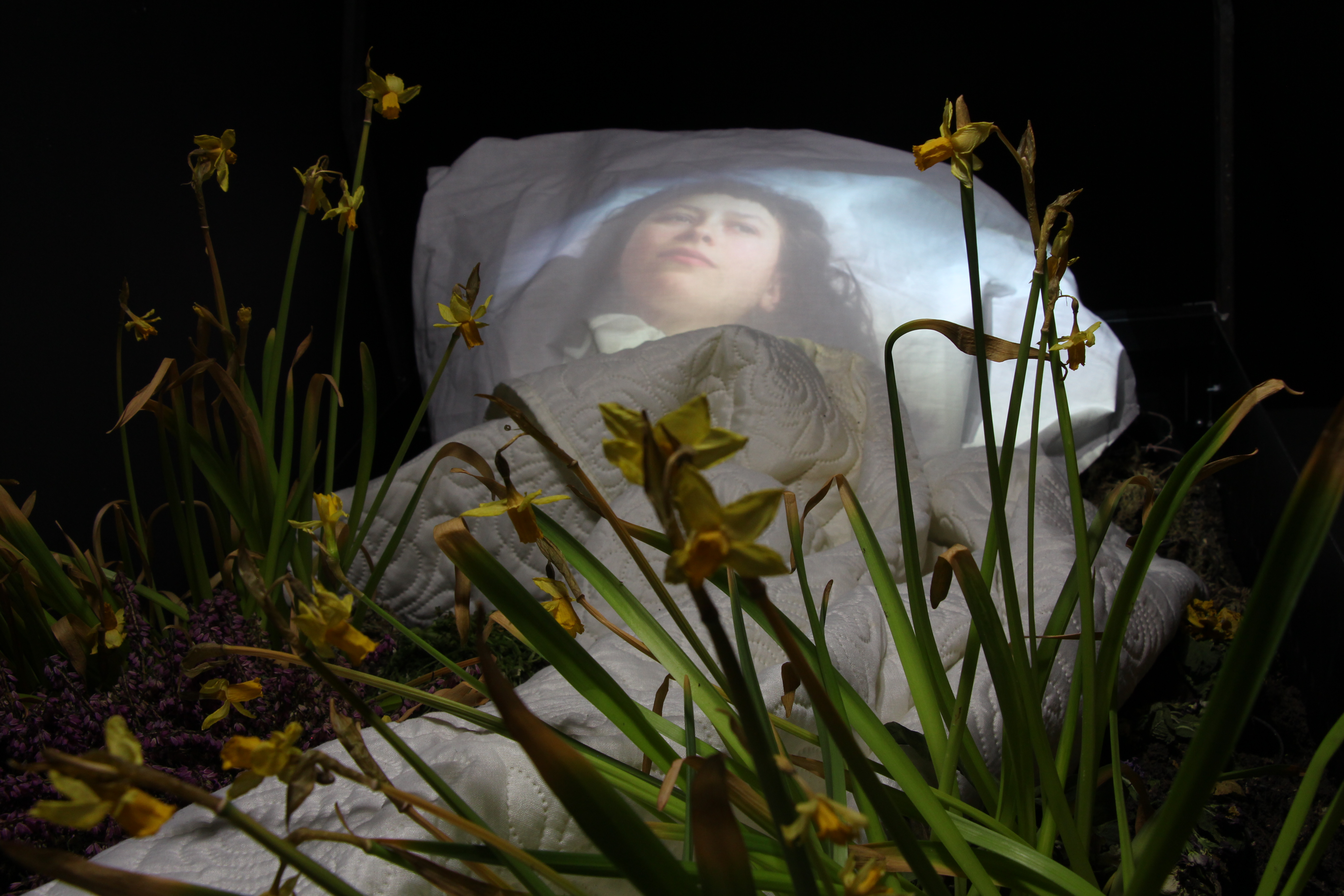 Incubate explores human efforts to preserve life and the lengths we may go to in order to do so artificially in the future. In a dark space, a projected young adult drifts in and out of sleep. The individual peers around occasionally in anticipation as though they are waiting for something to happen.The characteristics that make an individual an individual are stripped away - they appear only a representation of life. Trapped in a constant cycle of usage, it is apparent that the loss of the self is the cost of not being able to be in the physical world anymore. By being hooked on a machine highlights the sustaining but also extremely restrictive nature of preservation. This is contrasted with the plants surrounding the bed giving the idea of the natural life cycle. Incubate interrogates the conscience of of medicine artificially preserving patients who would perhaps pass away earlier.The individual can do nothing but lie there and it is apparent they have little quality of life, prompting the question whether intervention benefits all.